As an active individual, Mortimer Curran has always enjoyed running, hiking, climbing, and seeking adventure in any way possible. While in school, he participated in mountaineering and rock climbing clubs. For mountaineering, training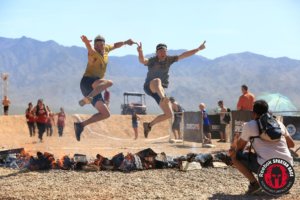 included a great deal of long-distance running as well as fell running. Fell running involves running and racing off-road on rough and unmarked terrain, often up mountains or hillsides.
Additionally, Mortimer Curran completed a year of Army ROTC where he further developed his passions for training, PT, and obstacle course challenges. After completing his time with ROTC, he continued running and weight training and finding new ways to challenge himself and his body.
Today, Mortimer Curran actively pursues new challenges through various obstacle course races. Some of his favorites he has competed in so far include:
Spartan Race  
Spartan Race is a series of obstacle courses and running events that challenge the body and mind. Each year there are over 200 events held in 30 countries across the globe for both kids and adults at different skill levels. Throughout his obstacle course racing career, Mortimer Curran has completed several Spartan Race events including:
Spartan Race Austin

Spartan Race Tuxedo, NY                  

Spartan Carolina Beast
BoneFrog
BoneFrog races and obstacle courses are owned and operated by Navy SEALs to inspire individuals and families to participate in fun yet challenging events that demonstrate the value of teamwork and camaraderie that is so familiar to Navy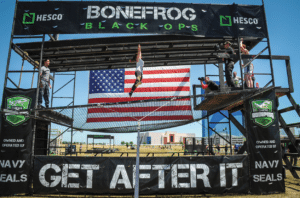 SEALs on active duty. These courses are made up of over 50 Navy SEAL-style obstacles ranging in distances from three to eleven miles. Mortimer Curran enjoys these BoneFrog races as they do not allow you to rely merely on running skills and strengths alone. You must build upon other strengths as well to make it successfully to the end.  
Obstacle course racing is a great way to get outdoors and keep healthy and active with friends and family. It is also a great way to really challenge oneself and push one's athletic skills to the next level. Mortimer Curran is excited to hear that obstacle course racing is being considered as an Olympic sport in the near future. Though he is not interested in participating himself, it would be great to see athletes competing in these types of events at the highest level of skill and strength.  
Most recently, Mortimer was able to compete on the new Goliath Gauntlet course Saturday, October 30. Check out the new course map and the 2021 official results here:
Upcoming Races
Sept 16, 2023