Mortimer Curran is excited to announce that he now represents food allergy awareness charity, Red Sneakers for Oakley (RSFO) as a Board Member.
Red Sneakers for Oakley (RSFO) was established in honor of 11-year-old Oakley Debbs, who tragically passed away due to fatal anaphylactic reaction as a result of a nut allergy in 2016.  Aiming to turn tragedy into something productive and positive, Oakley's parents became dedicated to food allergy education and awareness.  Now, they accomplish that goal alongside board members, like Mortimer Curran — and countless others who support the cause.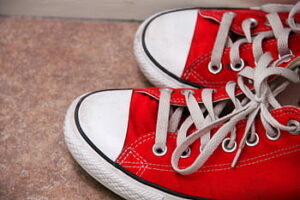 As the newest board member, Mortimer Curran looks forward to actively participating in RSFO's advocacy efforts.  He is honored for the opportunity to educate the public about the severity of food allergies.  Unfortunately, food allergies are not often well understood by the general public.  In Mortimer's opinion, this is largely because most people simply do not realize the severity of such conditions.  By representing the RSFO team as a board member, Mortimer hopes to shine a light on food allergies so that others may be better informed — and therefore, better prepared.
Red Sneakers for Oakley (RSFO) is a 501(c)(3) nonprofit organization that aims to promote food allergy awareness.  Taking an approach of education, RSFO sheds light on the dangers and severity of food allergies.  The initiative is inspired by the tragic loss of Oakley Debbs, who succumbed to a food allergy-induced anaphylactic reaction.  An energetic young athlete, Oakley adorned his favorite red sneakers in every sport that he played.  Now, red sneakers act as a powerful symbol in honoring Oakley's legacy through food allergy awareness.